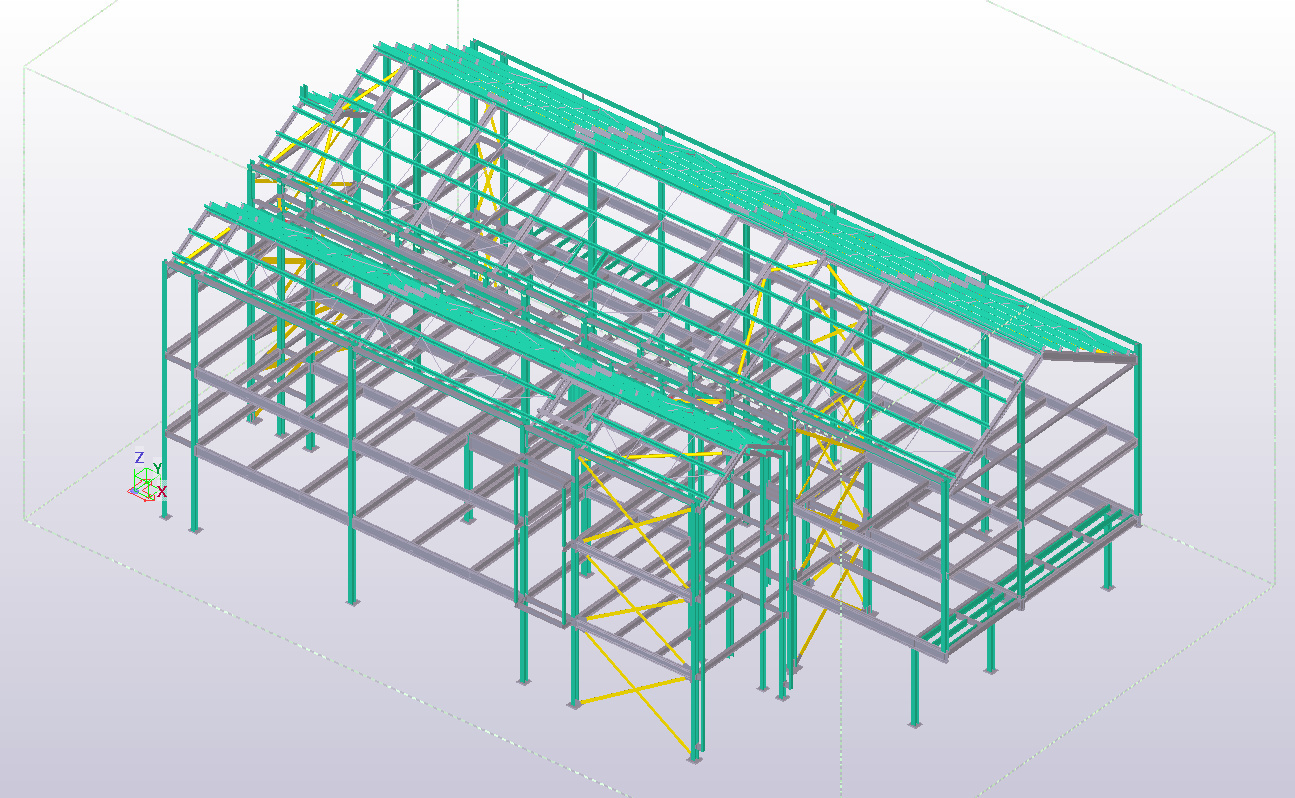 Facilities

Our 3D CAD discipline is met with five licenses of Tekla Structures (formally Xsteel) from Tekla Corporation, the very latest in structural 3D modeling technology. Tekla Structures allows us to produce full CNC data for all the elements in the structure, including cold rolled CNC files that can be emailed to the individual manufacturer. Tekla Structures also allows us to produce various reports, including Godata and Fabtrol.

Whilst our six 3D CAD stations are particularly suited to detailing new build projects, a significant proportion of our work involves refurbishment or extensions to existing structures. This may involve us in undertaking site surveys and preparing proposals prior to preparation of general arrangements and fabrication details. Our wealth of expertise gives us the opportunity to offer a full survey and site engineering package.

Capabilities

Portal framed structures
Lattice girders
Hip design and detail
Beam and column construction
Plant structures, walkwats, platforms and stair way
Conveyors and gantries
Bulk storage, bunkers, hoppers and chutes


.....in fact any structure that incorporates hot or cold rolled steel sections for new build, extension or refurbishment projects.